We have been on the road two weeks already. Still many shows ahead and many new places to visit. I must say that I am really enjoining this tour very much.
Spain was a wonderful experience for all of us. We got to spend a great time in Barcelona the day before the show and relax under the Spanish sun.
I, of course, made some shoe shopping as well
The amount of tourists was incredible in Barcelona as the city was having celebrations. Many bands playing in the streets. It was very cool with music everywhere.
My show went well and everybody got really excited about the reception of Spanish people. The venue has been recently renewed, beautiful and having great acoustics. The following night we travelled to Madrid.
I haven't been performing in the capital Madrid in a very long time, so I was very thrilled by this opportunity.
It was only very sad that for security reasons, the responsible of the venue in Madrid, didn't allow us to perform our acoustic set among the audience
We were forced to play it from the stage as we have done earlier. There was nothing we could do about it; the decision was not in our hands. I hope the people in Madrid enjoyed my show anyway despite of this. Muchas gracias por "Olé, olé, olééé…"
After Spain the long travel to Pratteln was nicely interrupted by a beach break in France.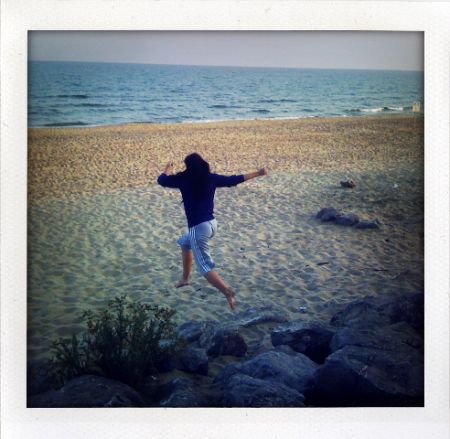 It didn't take us too long to recharge our batteries, as there was something good to expect from Switzerland.
The venue Z7 was crowded again!!!!! And we were playing there just 3 months ago! I am so happy. The feeling of being on stage in front of such supporting audience made me very proud of us. We have gone a long road with this group of people already, but there are even better moments to come, I am sure. Thank you all for keeping the music alive, as I like to say.
Last time I was performing in Ludwigsburg Rockfabrik was in 1999. That makes 10 years!!! The time flies!
I was so excited to be back in there with my own show. The place was packed and the reception was amazing. It was fantastic to receive such a warm welcome from Ludwigsburg.
Regards from Augsburg.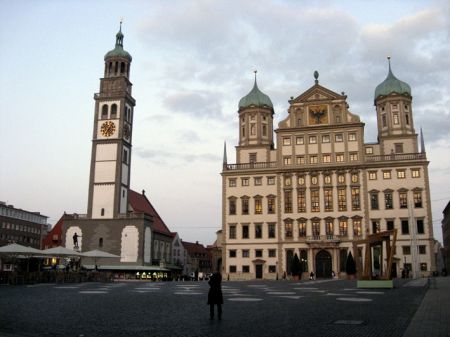 With all my love, Tarja
Nu pot sa intru pe blog... Deci merci ca l-ai postat aici.
(Btw, voua functioneaza?)
A doua poza e super tare! XD
Cu placere!
(wow, nu pot sa cred ca l-am postat eu, de obicei tu faceai asta

)
...La mine merge sa intru pe blog. Ai incercat cu alt browser?
Iar poza e chiar geniala. Si haioasa.
Am incercat cu 3... nu merge. Nici pe mws.com nu pot sa intru.

Geniala poza cu Tarjaaaaaa! Imi place la nebunie, e asa naturala sarind prin nisip... ador instantaneele!


---
Permissions in this forum:
You
cannot
reply to topics in this forum